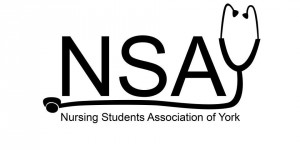 We are always looking for students to volunteer with us. Contact us to join one of the subcommittees and help plan events for this year!
Subcommittees that students can join:
Community Outreach Committee: responsible for organizing events that incorporate the York and surrounding community
Graduation Party Committee: organizing the graduation party for this year's classes
Pinning Ceremony Committee: works with the School of Nursing and volunteers for the Pinning Ceremony for this year's graduating classes
New Student Transition Planning Committee: works with the Stong College Master's Office and the School of Nursing Undergraduate Program Directors to plan the YU Student Nurse Mentorship Program and Academic Orientation
Students can also volunteer at events held out throughout the year, and NSAY will inform students of opportunities through email.
Volunteers will receive a certificate of recognition and hours will be acknowledged on YUConnect.