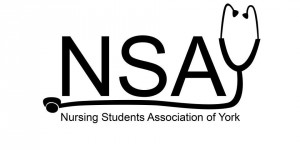 Welcome to the Nursing Students Association of YorkU!
Mission: Our mission is to represent all of York University's Nursing Students and continually promote and sustain the art and science of nursing. We strive to advocate for a healthy and inclusive learning environment where every nursing student can grow personally and professionally without limitations. We continually aim to foster an environment that supports students' passion for the profession and enhances the academic relationships between nursing students and faculty members.
Vision: Our vision is to support York University's Nursing Students with their academic and professional endeavours by fostering a safe, inclusive, and equitable environment to create meaningful experiences, networks, and memories.
Value: Nursing Student Association of YorkU recognizes the following values as the most important to providing representation to York University's Nursing Students: Compassion, Advocacy, Social Justice, Equity, Diversity and Inclusion.